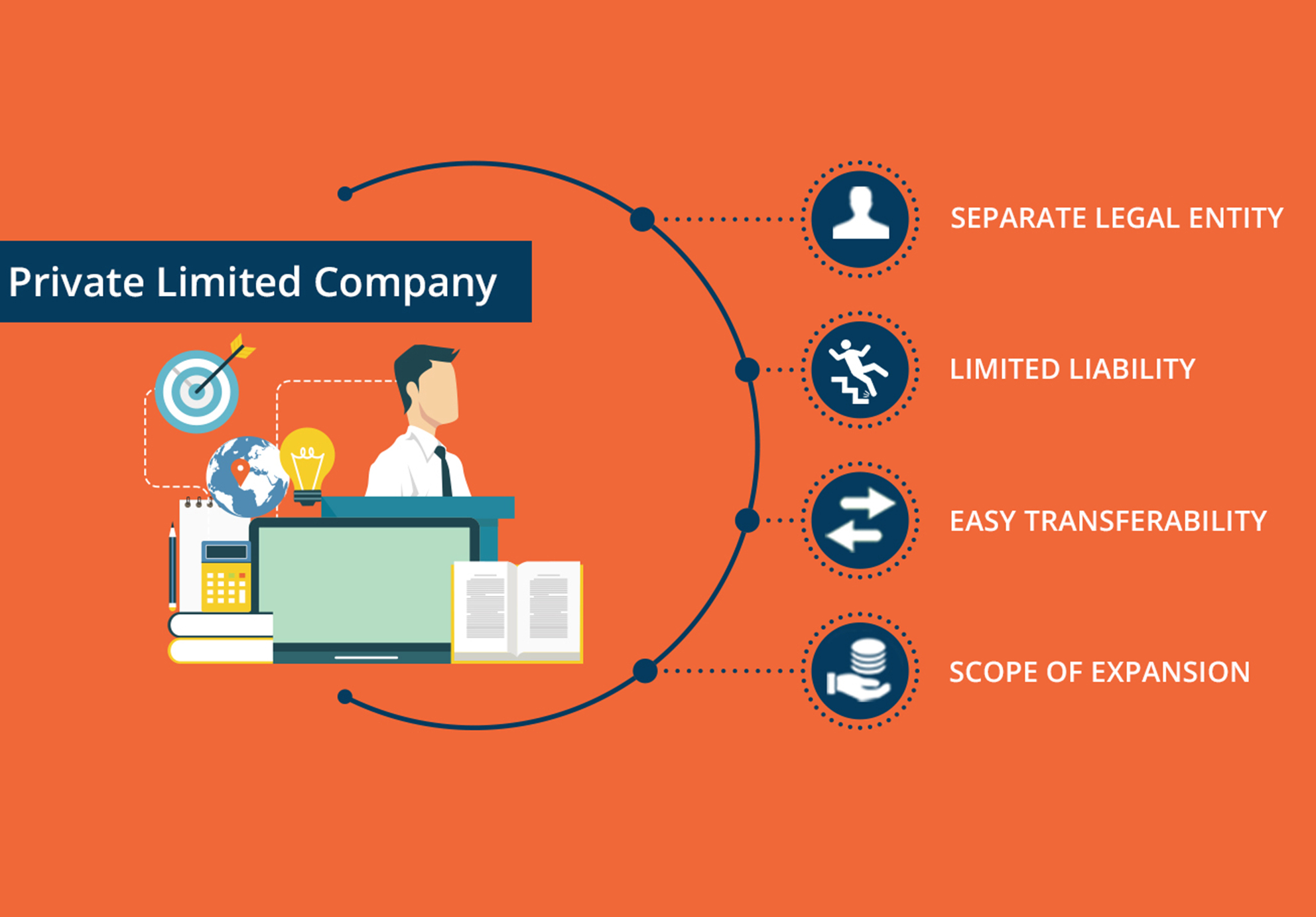 PRACTICE DETAILS
Lawyer

Mr. Shaman Jain

Skills

Business Registration, Private Limited Company

CATEGORY

Business Registration
ABOUT THIS PRACTICE
Private Limited Company is one of the most common types of company registration in India, It is the most widespread and most popular type of corporate legal entity. The Private Limited Company registration is governed by Companies Act, 2013.
The word "Private Limited" must be added at the end of its name by a Registered Private Limited Company.
In India, more than 1.5 Million company registration has been done by the MCA. In general, Private Limited Company registration has more credibility than LLP or OPC
Factors To Consider In Company Name Selection
The name of your company is very important. It is the first impression to your buyers, suppliers and stakeholders. It should, therefore, be relevant, suggestive and attractive. There are various factors that you should keep in mind while naming for your company.
Short & Simple - The name should be concise and not be too long. People should be able to pronounce it easily and they should be able to remember your company's name the first time they hear or read it.
Meaningful - The name of your company should be related to your business. It should fit the company's branding. For example, Infosys refers to information systems or IT technologies.
Unique - Name of your company should not be same or identical to an existing company or trademark. You should ideally avoid plural version e.g., "Flipkart's" or changing just letter Case, spacing or punctuation marks in an existing company name.
Suffix - The name of your company should end with the suffix "Private Ltd" in a case of a Private limited company and "LLP" is a case of a limited liability partnership.
Should not be illegal / offensive - The name of your company should not be against law. It should not be abusive or against the customs and beliefs of any religion.
Time required to register a company?
The whole process including approval of DIN, Name, and Incorporation takes around 7 working days. However, now-a-days registering a Company has become a fast process as all documents are dragged in a single application form with MCA. It is a big step towards e- governance and for businesses who are looking for expansion of operations.