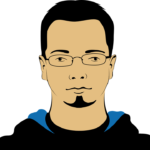 Kartik Sharma

Illinois, U.S.A
I would recommend Shaman Jain because of the way he resolves difficult situations. My legal agreements/situations have a different lens with Shaman in place. I can rest assured while he is around. Shaman, I thank you for all the great professional experiences that I have had with you. You are my trusted go-to person.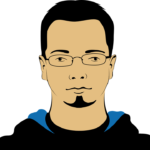 S. Manmohan Bhullar

Australia
As some one, who has business interest in almost all major jurisdictions and experience in dealing with the who's who of the global law firms, I can confidently say that Legal Nestors stands out as a law firm due to their practical approach and commitment.
WHO WE ARE
We Provide Best Legal Solution with Keen Attention to the Need!!
Legal Nestors is the legal hub, ensuring an end to end authorized support for all law and support services. We endeavour to provide the right legal solution to our valuable customers and clients irrespective of the field of service required, may it be for individuals or businesses. Our experts have proven success in many parts of the world, for an adequate legal support.
FREE CONSULTATION
Don't hesitate to ask about your legal problems, specially if you are NRI !!
Seeking legal help can often be daunting, particularly when you are a non-resident with limited time on hands. You will need an able and trustworthy lawyer to provide you with the right advice and guidance. With a number of years experience in offering legal services to non-resident Indians, our team offers a gamut of legal services to resolve your issues.
There are various benefits trademark registration india provides to your business while developing a...
Fill out the form below, we will get back you soon.
REQUEST A CONSULTATION TOTALLY FREE
Have Questions? Ask Your Lawyer
6 days a week from 9:00 AM to 6:00 PM (IST)
+91-9090900079