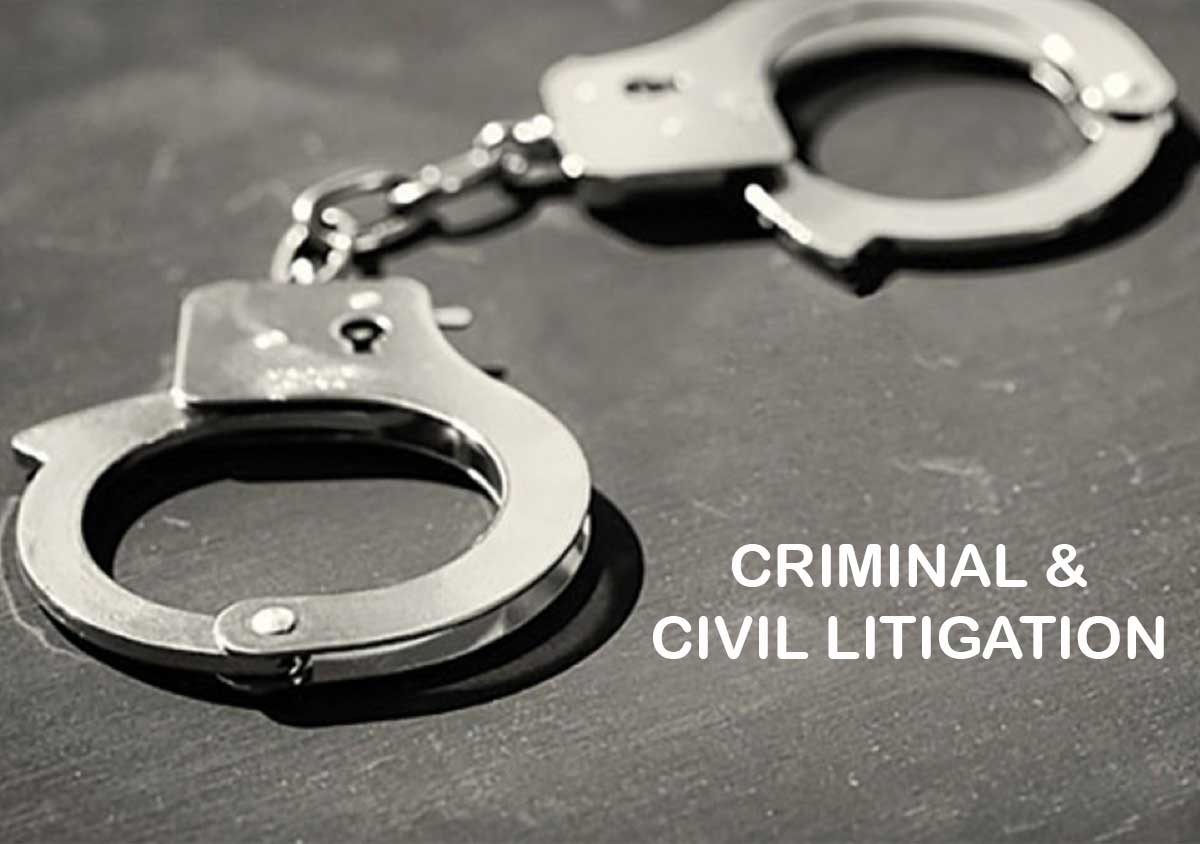 PRACTICE DETAILS
Lawyer

Mr. Shaman Jain

Skills

Agreements

CATEGORY

Legal Documents
ABOUT THIS PRACTICE
When Non-Resident Indians (NRI) are accused of committing an offence in India or committing any part of an offence in India, they require a combination of specialised criminal defence and a lawyer with an ability to adapt to the requirements of Non-Resident Indians (NRI). We know that many times Non-Resident Indians (NRI) are falsely implicated in criminal cases in India either to extort money from them or to grab their property illegally or for any such reason. Te offer specialised criminal defence at all levels of court including Supreme Court of India.
We believe that no two cases are identical and also each client's unique. We provide safety and comfort to Non-Resident Indians (NRI) during the pendency of their trial or appeal or any case like anticipatory bail, criminal revision, quashing of fir or permission to go abroad. In case our clients feel threatened in India, we also provide them protection of life and liberty through direction from High Courts. Our knowledgeable and seasoned experts in criminal defence practice group answer complex legal questions and direct the clients on the right legal path of sure success. We provide legal assistance when it matters most.
Whether you are accused for a crime against a person (like assault or murder), a crime against property (like shoplifting or theft), or any other criminal offense, a criminal lawyer can help. Our experts can defend your rights at each stage of your case – from filing an anticipatory bail to a regular bail to an appeal after conviction or to quash an FIR.
Economic crimes
Financial accounting offences
Tax offences
Corruption offences
Crimes against property Offences of forgery and use of forgery
Work offences and offences specific to the labor legislation
Offences related to public roads
Drafting criminal complaints and demands
Representation in criminal trials and legal assistance
Offences
Other applications
Crimes against bodily integrity or health
Crimes related to maritime law
In the event of your arrest on the accusation of an offence, a Criminal Lawyer can help you secure bail or anticipatory bail.
A Criminal Lawyer can also help a person apprehending false accusations of an offence secure anticipatory bail.
A Criminal Lawyer will also set forth your trial strategy and can help identify contradictions in the case made out by the prosecution.
A Criminal Lawyer can help with the registration of an FIR when the police refuses to do so.