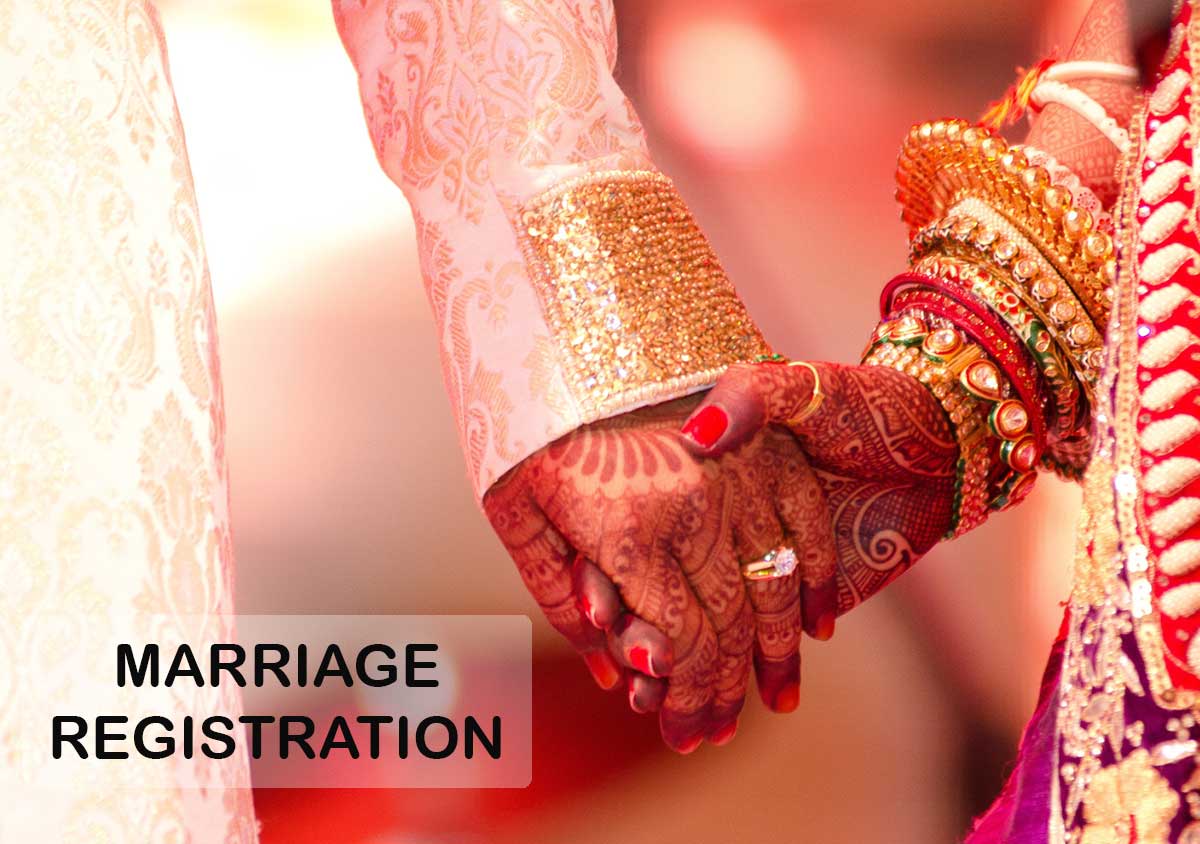 PRACTICE DETAILS
Lawyer

Mr. Shaman Jain

Skills

Family Law

CATEGORY

Family Law
ABOUT THIS PRACTICE
A marriage certificate is a legal document which basically makes the marriage official. Once a marriage certificate is acquired, the marriage is said to be registered. A marriage gets registered when two people are already married and fulfill all the requirements of a valid marriage.
Marriage registration of Hindus including Buddhists, Jains and Sikhs is done under The Hindu Marriage Act, 1955. There is a secular law that supports couples who come from different religion or caste to get married and also register their marriage under The Special Marriage Act, 1954 .
Application form signed by the husband and wife.
Birth proof including the passport, birth certificate or matriculation certificate.
In case of Special Marriage Act, documentary evidence regarding stay in respective state of the parties for more than 30 days.
Affidavit by the bride and groom mentioning the date and place of their marriage, date of birth, nationality and the marital status at the time of marriage.
Proof of marriage like the marriage invitation card or photographs.
Affirmation that the parties are not related to each other within the prohibited degree of relationship as per Hindu Marriage Act or Special Marriage Act as the case may be.
Procedure for Marriage Registration
A marriage between Hindus (Sikhs, Buddhists, Jains) can be registered under the Hindu Marriage Act, 1955. One must submit all the necessary documents along with the marriage registration form to the registrar. The husband and wife must apply for marriage registration in the area where they have been living for at least 6 months. The registrar grants the marriage certificate once he accepts the forms and documents.
Special Marriages Act covers inter religion or inter caste marriages which means such marriages are registered under Special Marriages Act. The process of a court marriage will be applicable if the bride and groom have not been married earlier and need to get married first.But in case when the marriage ceremony has been performed already, a public notice of 30 days is given before issuing a marriage certificate. The Marriage Registrar issues the marriage certificate in 30 days if there has been no objections against the notice during this period.