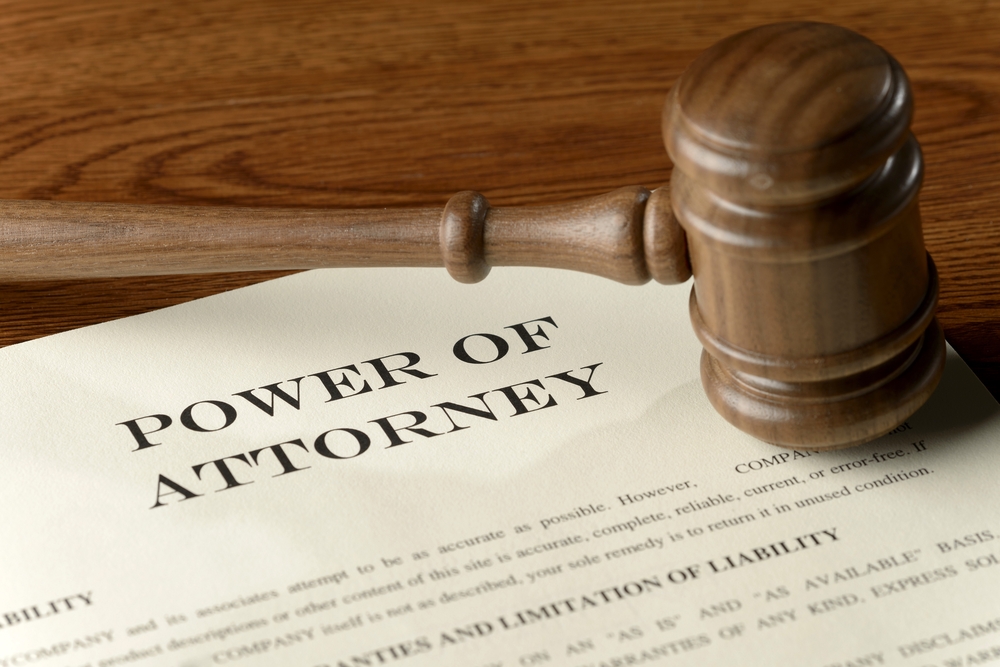 PRACTICE DETAILS
Lawyer

Mr. Shaman Jain

Skills

Property Management, NRI Legal Solutions

CATEGORY

Estate Management

,

Property Management
ABOUT THIS PRACTICE
Power of attorney is letter of authorization in which one person "principal" or "grantor" gives another person "agent" authority to act on behalf of former. It is of two types. If power of attorney is given to an advocate to appear in any court, tribunal or forum, we say that power of attorney has been given to attorney-in-law. In India, this type of power of attorney is called Vakalatnama. If power of attorney is given to any other person to do anything other than represent principal, we say that power of attorney has been given to attorney-in-fact or an agent. Power of attorney gives agent authority to act as per terms and conditions mentioned in power of attorney. The laws relating to Power of attorney vary from country to country and state to state within India.
In India, law relating to power of attorney is governed by The Powers of Attorney Act, 1882. Section 1A of this Act provides inclusive definition to power of attorney – "Power-of-Attorney" includes any instruments empowering a specified person to act for and in the name of the person executing it. Under the Act, the most important characteristic of an agent is that he has power to change legal relations of his principal with third persons and between the principal and himself.
The grantor determines the amount of power which he wants to give to his agent. He may empower agent to act only on a particular issue or all legal and financial matters of principal. Whatever the type of power of attorney granted, it is the duty of agent to keep accurate records of all transactions that he or she makes on behalf of the grantor. Grantor may empower agent to make financial decisions, gift wealth or even appoint a guardian.
Normally the agent is paid some remuneration for his services rendered to principal. The most important duty of agent is that he must act in good faith on behalf of principal. It is essential that power of attorney holder is a trustworthy person because all actions of agent are considered to be of principal. The principal should not tell anyone who the agent is, except the agent himself. There are exceptions like court cases where agent has to be named.
An individual need not be a lawyer to be granted the right to act on somebody else's behalf.
Three aspects need to be very clear in the minds of people here:
the purpose of creating the document should be clearly stated
the rights that are being vested in the agent need to be specified
The method in which it would finally be brought to an end should be clear so that no ambiguity is there on this.
It is a universally accepted fact that all documents relating to a POA must be interpreted strictly with due assistance by law-It is assumed that the POA grants only those rights as are specified in the document.
This can grant considerable access to the third party to take any action on your behalf.
This can grant considerable access to the third party to take any action on your behalf.
This involves the drafting papers which assign to another person the authority to be your representative.
It is better to frame this kind of a document under proper lawyer advice. As a general precaution, remember to give a Restrictive Power of Attorney, wherein the powers of sale are not given. It is always better to give one that is Title specific. Each case would require judicial interpretation based on the facts and circumstances of that particular case. Before you sign, you should take help from appropriate lawyers and consider who you choose and also whether any time limit needs to be imposed on the power granted.
The lack of properly drafted and executed documents can lead to a lot of complications in case an individual gets incapacitated due to severe illness or injury rendering him unable to travel, unable to make decisions or manage financial and medical affairs.
Due to ignorance of the law, people fail to make a proper document.
All formalities should be completed while the Principal is competent, alert and aware of the consequences of his/her decision.
This can be effective immediately upon signing or only upon disability.
The person who empowers is the Principal, and the person who is empowered is the Agent.
The validity needs special mention – termination or revocation of a POA can happen only if one of the two holders dies or through some other methodology under law
A specific Revocation deed will need to be undertaken for this process to be completed
The Revocation deed should be properly formulated so that in the case of any need or cancellation or termination of the document, there is no uncertainty about any process.
In India, all issues in this domain are governed by the 'The Powers of Attorney Act, 1882 'applicable to the entire country except for Jammu & Kashmir.
An NRI has to sign this in front of either a notary or a consulate officer in whichever country he resides. Also, for proper sanctity in the case of NRIs, the document must be notarised and signed by the Indian High Commission and other such authorities. It is then sent to India for ratification, and within three months of the issuance, the endorsement process in India has to be completed.
General Power of Attorney (GPA)
General Power of Attorney is that Power of Attorney in which subject matter of Power of Attorney is mentioned but it is not specified as to what an agent can or cannot do.
The Principal empowers the Agent with the right to carry out all legal acts on his behalf without restricting it to a particular transaction or act.
Gives the Agent very broad powers to act on behalf of the Principal.
A surcharge of 2% is needed to be paid now if this is granted to anybody who is not a blood relative.
The Government is increasingly discouraging the issuance of Power of Attorney in India.
Hence, strong checks are put on the methodology and implementation of the same
If it is issued for purposes of sale of property, a form needs to be filled to mandatory state whether the sale proceeds would be deposited in the owner's account.
Special Power of Attorney (SPA)
Special Power of Attorney is that Power of Attorney in which agent is authorized to do a specific act only.
The authority is restricted to act only on certain matters or only a particular kind of transaction to be carried out for the Principal.
This authority expires on the completion of the transaction.
This kind of a power restricts the authority that somebody can use on your behalf and is safer to follow.